Sample letter asking for course information
Posted by Manjusha Filed in Business English
Students who have just passed out of school often send request letters to colleges and universities asking for additional information about specific courses and particular departments. This request letter sample requests information regarding admission procedures, faculty credentials and the availability of grants and scholarships.
Sample request letter asking for course information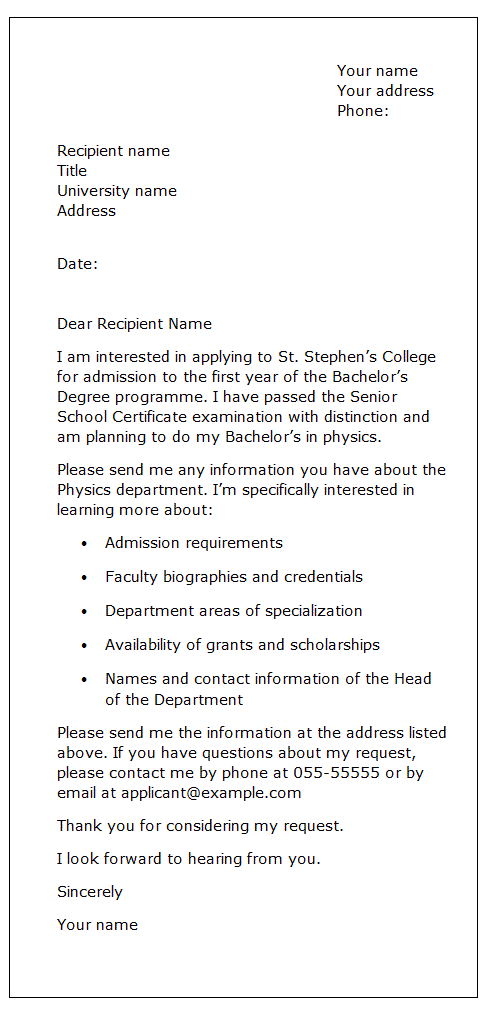 >
More formal letter samples
How to write a request letter?
Request letter sample 1
Request letter sample 2
Sample request letter asking for a raise
Resignation letter sample 1
Resignation letter sample 2
More formal letter samples
Recommendation letter
College recommendation letter sample
Business letter writing tips
How to Write an Apology Letter
Business Apology Letter Sample I
Personal Apology Letter Sample I
Email writing tips
Resume writing
How to write a cover letter
How to write a letter of enquiry
Standard phrases used in formal letters