Leave letter sample
Posted by Manjusha.
Employers often insist that employees should furnish a leave of absence letter explaining the reasons that forced them to stay away from work. Here is a sample leave of absence letter that you can use as an outline for drafting your own.
Leave of absence letter sample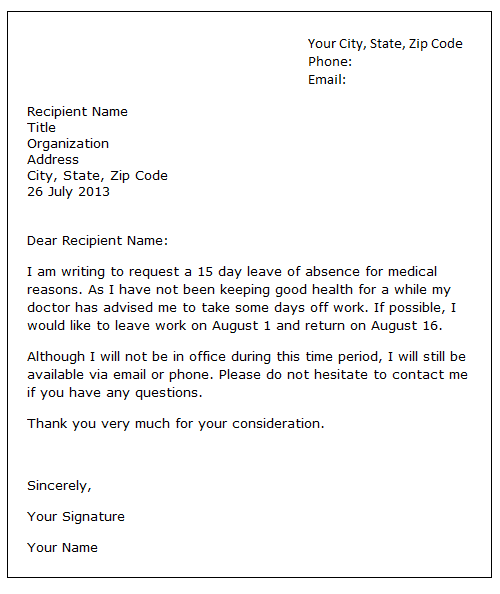 More leave of absence letter samples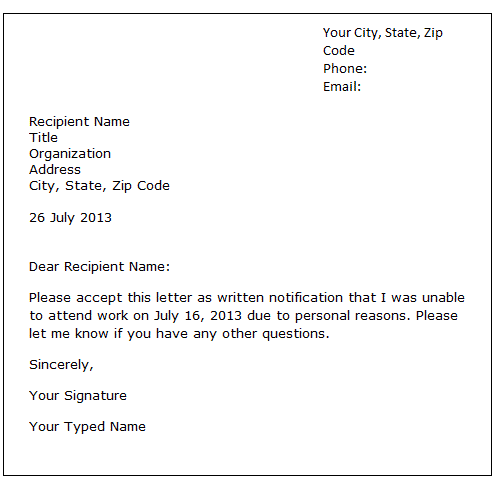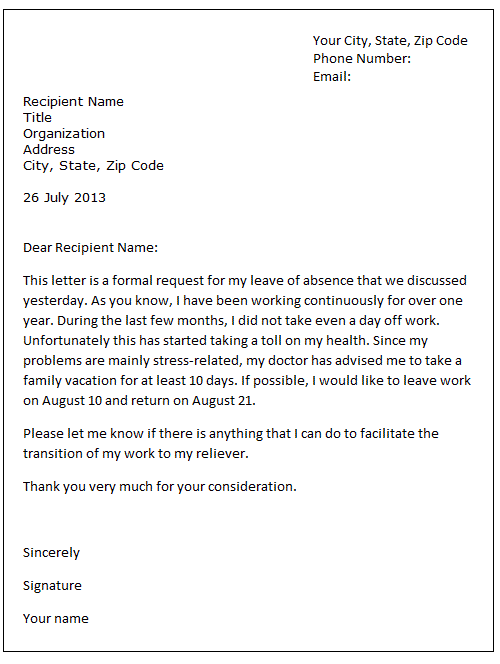 More Leave of Absence Letters
Leave letter sample 1
Leave letter sample 2
Leave of absence letter sample 3
More formal letter samples
How to write an inquiry letter?
Inquiry letter sample 1
Inquiry letter sample 2
Business Apology Letter Sample I
Personal Apology Letter Sample I
Email writing tips