Leave letter sample
Posted by Manjusha.
Employers often insist that employees should furnish a leave of absence letter explaining the reasons that forced them to stay away from work. Here is a sample leave of absence letter that you can use as an outline for drafting your own.
More Leave of Absence Letters
Leave letter sample 1
Leave letter sample 2
Leave of absence letter sample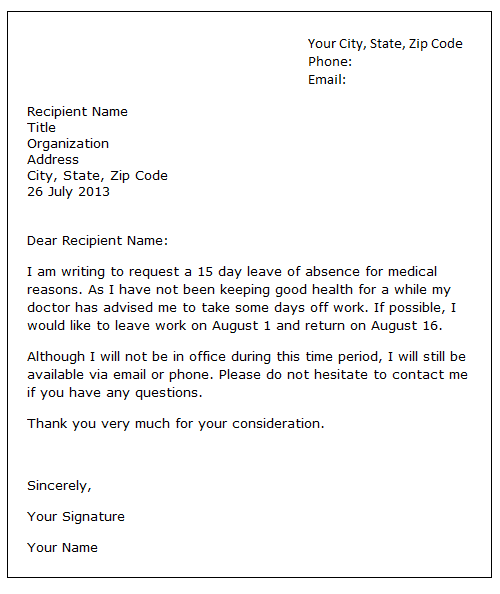 More leave of absence letter samples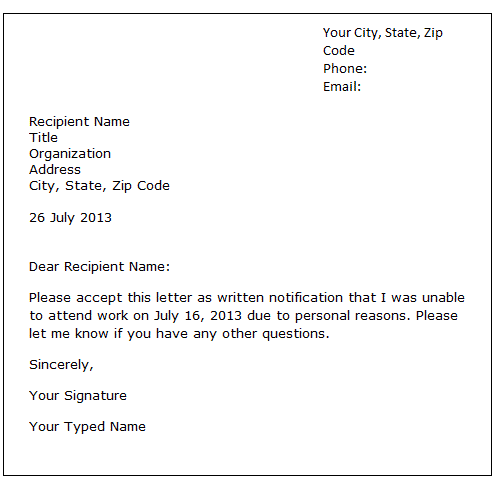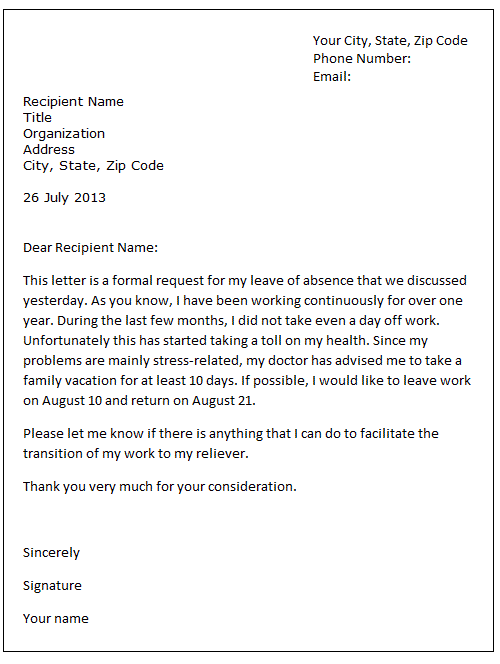 More formal letter samples
How to write an inquiry letter?
Inquiry letter sample 1
Inquiry letter sample 2
Business Apology Letter Sample I
Personal Apology Letter Sample I
Email writing tips